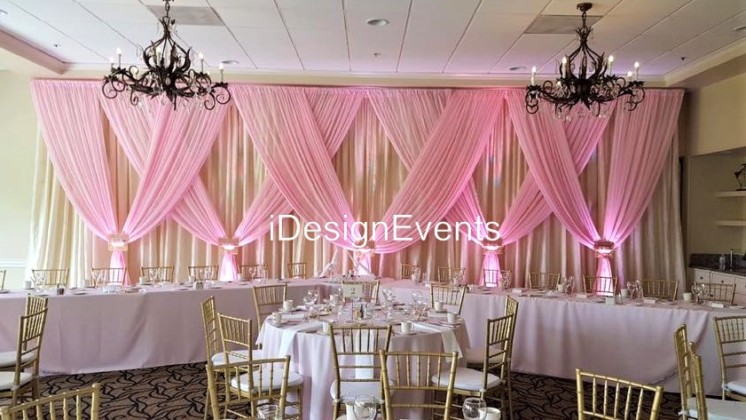 Wedding decoration is one of the most important elements needed to create a beautiful festive atmosphere for any wedding, reception or party celebration event. Namely decor speaks about wishes of the young couple and their preferences because during the preparations for the wedding celebration, there are common issues in terms of decor, which focuses on the entire party. In fact, every bride dreams to plan her wedding in a special way and to decorate the wedding venue at the highest level, using the most attractive and fashionable ideas, but it is not easy to draw attention to all aspects of the event – from the bride's bouquet, wedding decor, color, style, to the backgrounds for photo session. The experience of an experienced decorator from iDesign Events Studio and Bay Area / San Francisco Wedding Planner , usually the numerous ideas are directed at the party to be provided with everything you need to create a pleasant and romantic atmosphere both for newlyweds, and for guests. iDesign Events Studios and Veronika Khar our event planner is specialized in planning, organizing the special events in your life: weddings, christenings, birthdays. With us, your event will be unique and special, full of color and charm thanks to the wide range of quality products which are available at an affordable price. Thus you will save you time and you'll be sure that everything goes as you want.
Check out our Instagram https://www.instagram.com/idesignevents/
or Call us with questions 916-396-7067
We travel all over Northern California free of charge!