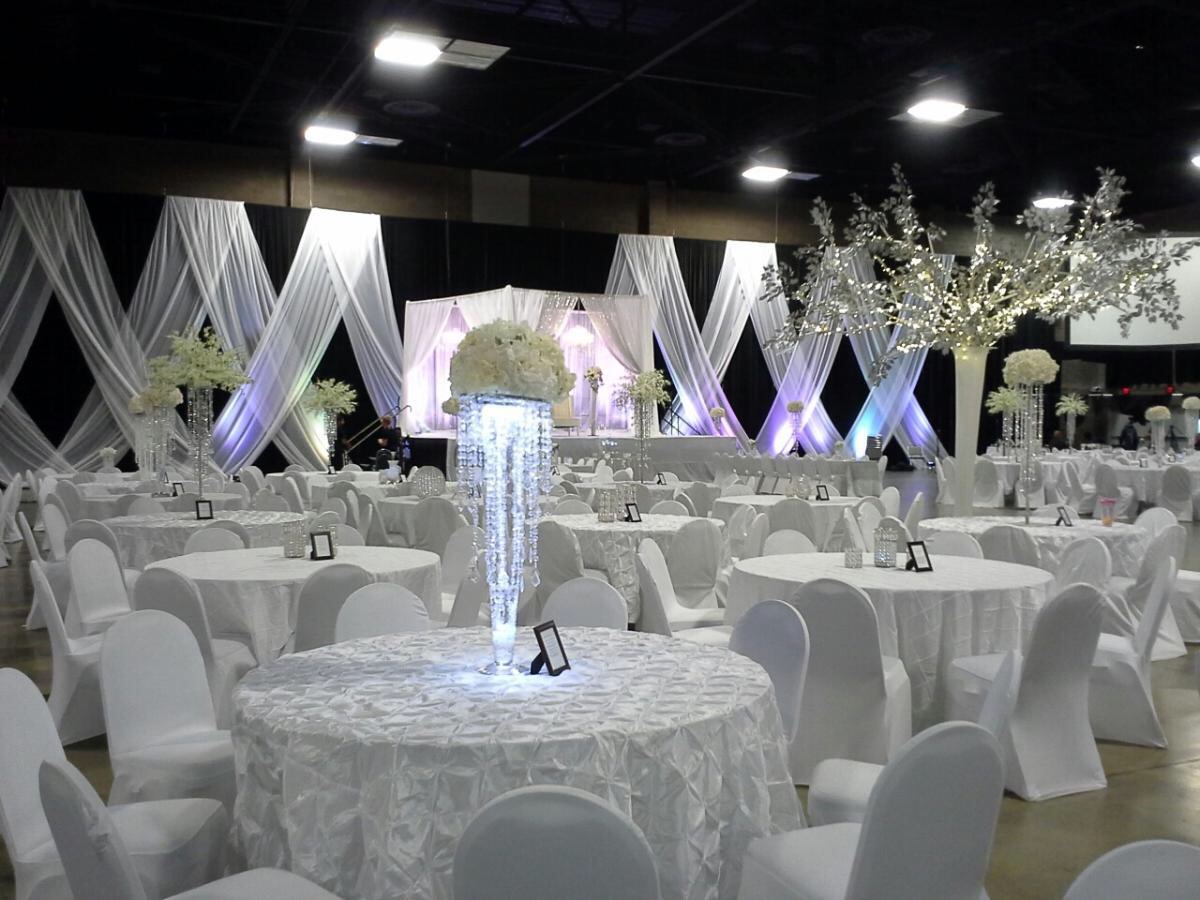 Winter wonderland wedding Decour. This is a large venue in California. It doesn't look as attractive as one might think but after we're done it's gonna look spectacular. Our team provided the 600 spandex chairs that covered the not so classy banquet style chairs as well as 60 a button talk white table clause to go with our design team. Because the theme is winter wonderland everything is white and must glow and a beautiful white color to remind us of the beautiful winter. The centerpieces are about 40 inches tall it's a crystal stand which stands on the table along side the other centerpieces it includes the chandelier that hangs from it as well as a must-have led do you light.
Because most wedding and reception's are really dark we must include lighting in order for the centerpiece to stand out when the bride and the groom are you making the first dance.
All these items are available on our store online as well as our Instagram so please click below to see more beautiful ideas of what we have in store for you and give us a call so we can start planning your magical event.
See more of decor from iDesign Events Studios on OUR ONLINE STORE
or Check out our Instagram https://www.instagram.com/idesignevents/
For more information Call us today 916-396-7067 to schedule your amazing wedding or reception décor.